Welcome to 'Great War - Between the Lines' online
The 'Great War – Between the Lines' website gives you easy access to our collection of historical material, including the photos, old documents and the memories of local people, relating to the effect of the Great War on Cambridgeshire.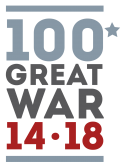 From 2016 the 'Great War' project aims to raise awareness of the Cambridgeshire men who enlisted into the 11th Battalion Suffolk Regiment, the Cambridgeshire Volunteer Battalion, who suffered tragic losses on the 1st  of July 1916 in the Battle of the Somme.
Read more about the project, by looking at the Category '11th Battalion of the Suffolk Regiment'
This page was added on 09/01/2013.